Advice
Creating a print direct mail campaign for the hospitality and catering industry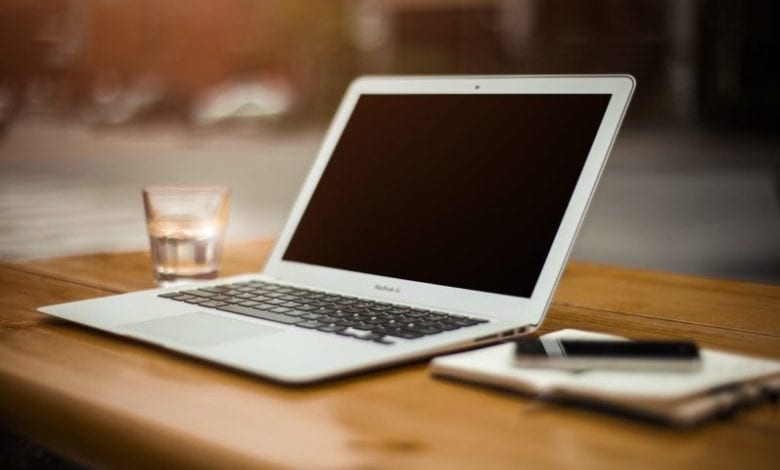 Marketing in a sector like hospitality and catering is essential when competition is so fierce. But, how can you ensure you do this in an effective and efficient manner that doesn't deplete your budget?
This guide to direct mail marketing for entrepreneurs in the hospitality and catering sector is designed to make strategising an advertising campaign easier and better. Find out how direct mail marketing can work for you and what you need to consider in order to get the greatest ROI for from your marketing campaign…
What is direct mail marketing?
Direct mail in a print marketing sense involves sending material to a specified network. In comparison to many other forms of print marketing, direct mail can be inexpensive and personal — ideal for your customers who may be seeking a spontaneous weekend away or special meal with a partner. Reportedly, three quarters of people could recall direct mail content after viewing it — but just over 40% could say the same about an email ad. With direct mail, owners of hospitality and catering companies can distribute effective advertising material to a particular group of clients — whether these are loyal customers or a new group that you believe will be interested in what you have to offer.
According to IBISWorld, being part of a marketing scheme is considered a 'key success factor' for the hotel industry. If you think your company could do more to advertise its products and services, direct mail might be a method worth consideration.  
Who are you targeting?
The whole point of direct mail is to target a specific band of people. If you're planning on contacting guests who have formerly stayed or dined with you, simply retrieve their home addresses from your database. But, what happens if you have recently opened a new restaurant or B&B and want to attract new customers?
Identify your consumers by dividing them into four sections:
Demographic: can include age, gender, occupation, and family situation (e.g. are you wanting to attract a younger clientele?).

Behaviour: their attitudes, wants and needs (e.g. have you recently added spa services to your hotel and wish to advertise them?).   

Geographic: where they live (e.g. if your café is new to a location, you will want to attract people from that area).

Psychographic: pertaining to their lifestyle (e.g. have you switched up your menu to include a section for vegans and vegetarians? Then, promote it!).
As soon as you decide on who you wish to target, you may wish to contact organisations that hold data and directories for assistance in getting contact details for your audience. A warning: there will likely be a fee. So, make sure you have a clear view of your target audience and aren't paying for unnecessary details.
Decide on your marketing goal
Every marketing campaign requires a definable goal — and preferably just the one to make achieving it easier and quicker.  
The design of your direct mail campaign is also impacted on by your marketing goal. For example, if you wish to tell people about a new themed night at your restaurant featuring a fresh menu and complementary, live music, then a simple leaflet featuring key details, bold colours and a couple of enticing images will work perfectly. However, if you're launching a new hotel with premium services, you may want to go for a brochure that offers high-resolution images (the advances in digital printing make this task easier) and plenty of informative, promotional copy to really 'sell' the product.
Choose the format of direct mail marketing for you
Now, choose what kind of direct mail format you want to use. Here are some suggestions:
Catalogues: plenty of advertorial space and nice to look at.

Postcards: petite and to-the-point.

Letters: private and easy to personalise.

Dimensional mailers (which is info packaged in tubes or another container): atypical, enticing and boost engagement.

Self-mailers: cost-effective but still attractive.
Don't waste time and money by opting for the wrong direct mail format. For example, don't design a catalogue unless you can fill it with plenty of products and relevant information, and don't go for a small leaflet if you want to push a selection of new, high-end services. In order to achieve the best ROI, you must consider price and necessity — if you can go for shorter runs and less expensive formats without adversely affecting your marketing goal, then do it.  
Considering the design
Never clutter your marketing design with information and imagery. According to research, we have approximately seven seconds to grab someone's attention. Do find out what matters most and only include these factors to create a strong direct mail campaign. Need help getting creative with your marketing strategy? Why not either:
Pose a question (i.e. 'Do you have somewhere to take your partner for your anniversary?').

Pique curiosity (i.e. 'Have you ever tried authentic South American cuisine?').

State a fact (i.e. 'New premium spa hotel opened in X.').
Statistics should be brought to the forefront using colour and font size, while text should be kept to a minimum — concentrating on the benefits of what you're offering and what they must do to contact or visit you. According to an article by ThriveHive — a marketing and lead management solution firm — it's not unusual for a business' website to rank lower than its Facebook or Yelp page. The internet has made it easy for customers to share reviews and readers looking to book a meal or hotel room care about these comments. So, including a short testimonial or positive quote from a past guest in your print campaign is also a great idea. Make sure you feature a few, select images that show happy customers too — not just text — and ensure that your language is personal and emotive to improve engagement.
What about call to action? Make it easy for your reader to act — whether that's to enquire about a service or book a table.
When to distribute
Once the above is sorted, you should get in touch with your printer for a quote, and then ask your delivery provider for a bulk mailing price.
Now, think about when you want to launch your direct mail campaign. This will affect the strategy's success. For example, if it's a seasonal promotion — like offering a discounted room for Valentine's Day or themed menu for the FIFA World Cup — and you miss the boat, you won't get as good ROI. So, make sure to analyse the best launch date properly.  
Has it been a success?
Don't forget to keep a track of your campaign's success — only by doing this will you know if it's worth doing again. To check, you could perhaps compare the number of booked rooms or check if profits have gone up for a particular type of food or drink before and after the launch of your campaign.
There is a lot of competition in hospitality and catering — but there is also a lot of opportunity. Don't fall behind on your marketing activity — keep these tips in mind to boost your revenue throughout 2018.
---
By print enhancement company Precision Printing